Photo Editing for Beginners
August 17, 2016
Photo Editing is a skill utilized by professionals and enthusiasts to enhance the details and features of their photos. It may sound like a challenging task that requires expensive equipment and computer programs, but this is no longer true now that we are living in the age of smartphones. All you'll need is a smartphone and an internet connection to get started!
Download the Free VSCO App from the App Store/Play Store.
Go through the brief tutorial to get to the main screen shown in our screenshot below.
Import your photo
Look for the + button on the top left of the app. Press it and import the photo that you would like to edit. After the import is complete, you will see your photo in VSCO. Select and open the photo.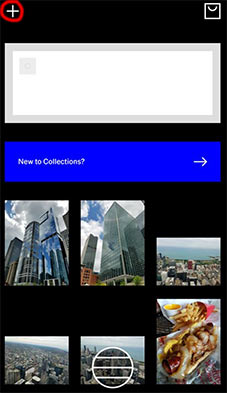 Press the buttons circled in red in the picture below.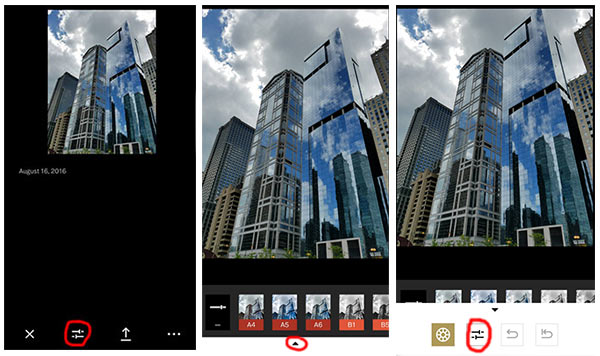 Now you're ready to edit! We won't go over every setting, but we chose the ones that we think will help your photo stand out the most. Please select the icons on the bottom of the screen to get started!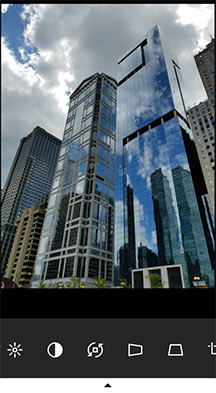 Exposure: Adjust exposure increases or decreases the brightness of your photo. Our photo was a little dark, so we increased our setting to +3.
Contrast: Adjusting the contrast in your photo will make the dark parts of your photo darker and the bright parts of your photo brighter, making your subject stand out more. The skyscrapers are pretty well-defined in our photo, so we only increased the setting to +1.
Saturation: Saturation brings out the color in your photo. We really like the blue color we have on our skyscrapers, so we increased the setting to +3 to enhance it.
Shadows Save: Shadow Saves is great for making the shadows in our photo lighter. Since we already increased the brightness by adjusting the exposure, we'll set Shadows Save to only +2.
Exposure: After you're done experimenting with the edits above, you can also add a filter to make your photo stand out even more. While filters are not necessary, they do help give your photo a unique look. To use filters, just press the arrow on the very bottom of the screen and then select the first icon.
Be careful not to over-edit your photos. Subtle changes in each setting can go a long way in making your photo stand out more. Experiment with the settings that we listed above, but once you feel confident you should definitely explore the other settings that VSCO offers.
Let us know about your experience editing photos in the comments section below!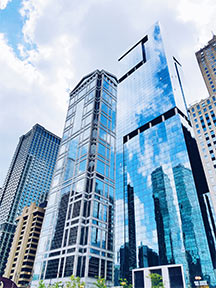 ---
---